With her unique approach to mark-making, space, and composition, Hilary Pecis' transforms photographs of interiors and landscapes into paintings that are at once strange, yet intimate. In describing her process, she says:
In both the composition and the mark making, there is a looseness, an initial quickness. The composition is scrawled onto the canvas, and I move on from there without a precious approach. As I start to tighten up the space and work on the different components in the painting, I am careful to not fuss too much, as I don't think that is a necessary component in telling a story or communicating what I am trying to show.
In Jake with Pillows, patterns of fabric surround – and almost camouflage – Jake in a tender, domestic scene that shows Pecis' (self-described) "wonky" rendering and complex sense of painterly space.  LA-based Pecis was the 2008 recipient of the San Francisco Arts Commission's Murphy and Cadogan Fellowship and is a co-founder of Binder of Women, a collective of female artists based in Los Angeles. Her work is in the public collections of the Berezdivin Collection, Puerto Rico; Budi Tek Yuz Museum, Shanghai; Zhuzhong Museum, Beijing; Li Lin JNBY Museum, Hangzhou; Sifang Art Museum, Nanjing; and New Century Art Foundation, Shanghai.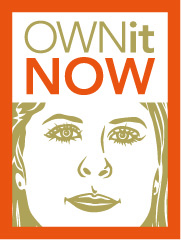 SOLD OWNitNOW