Multimedia Japanese artist Kohei Nawa's work makes the invisible visible and gives the viewer a new awareness of the materials and forces that surround them. And though much of Nawa's work is born of technology, it fully asserts itself in physical, bodily space. In describing his Ether series, Nawa writes:
"Ether" is a sculpture made through 3D modelling a drop of highly viscous liquid in various stages, as it falls and hits the floor. The form is traced out of the elastic tendency of a liquid droplet, through studies of photographed droplets and observations of the poured liquid with a high viscosity. The obtained silhouette is rotated in 3D, mirrored vertically, and stacked in random sequences. Erected like an infinite column, the sculpture is designed to create a speculative state of weightlessness by the effects of opposite forces, i.e. gravity and counter-gravity.
Solo exhibitions of Nawa's work include L_B_S at Ginza Maison Hermes, Tokyo; Synthesis at the Museum of Contemporary Art, Tokyo; SCULPTURE GARDEN at Kirishima Open-air Art Museum, Kagoshima; and Throne on view as part of the Japonisms 2018: les âmes en resonance at the Musée du Louvre, Paris. Nawa's work is in numerous public collections, among them ARARIO SCULPTURE GARDEN, Cheonan; Hara Museum, Tokyo; Metropolitan Museum of Art, New York; Mori Art Museum, Tokyo; National Gallery of Victoria, Melbourne; and Takamatsu City Museum of Art, Kagawa.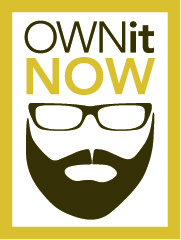 SOLD OWNitNOW