Sarah Ball's meticulously rendered portraits explore themes of gender and identity. Demonstrating an acute sensitivity to the psyche of her subjects, she emphasizes physical characteristics that define how we outwardly portray ourselves to the world.
Ball uses source material such as newspaper cuttings, archival photographs and social media to inform her portraits. Often depicting people who celebrate self-expression and contest traditional binary norms, Ball highlights physiognomy, hairstyles, clothes, jewelry and make-up that reveal the idiosyncrasies of her anonymous, often unknowing sitters. Set against flat planes of color and confined within closely cropped compositions, the artist lends the people within her work a surreal, timeless quality by denying the viewer any form of narrative about their identity.
Ball was born in Yorkshire, UK in 1965. She currently lives and works in Cornwall, UK. Ball studied at Newport Art College in the early 1980s and completed an MFA at Bath Spa University in 2005. She has exhibited widely including at The Royal Academy of Arts, London; Victoria Miro, London; Somerset House, London; Half Gallery, New York; Victoria & Albert Museum, London and Anima Mundi, St Ives, Cornwall. Ball's works are included in the permanent collections of the Kistefos Museum, Norway; British Museum, London and The Rachofsky Collection, Dallas.
[excerpted from Stephen Friedman Gallery website: www.stephenfriedman.com]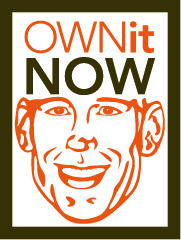 SOLD OWNitNOW